Now Available: 
The Players' Plate
All-American track and field athlete Emily Cole is tapping into the knowledge of elite athletes, dieticians and other experts to help athletes find their optimal fueling plan.
"Every athlete can benefit from this book!" – April Ross, 3x USA Sand Volleyball Olympic Medalist, 2020 Olympics Gold Medalist
I spent the most important race day of my life so far in a coma because I wasn't eating or drinking enough salt.
The summer before my senior year of high school, I changed everything about my cooking and eating habits in an effort to be better. Be faster. And it worked! I qualified for the state championships for the first time.
I now had a chance to run at the collegiate level. My life was changing right before my eyes.
Unfortunately, I would never compete in that state championship race I worked so hard to achieve.
After all of these sacrifices for the sake of a breakout season, I ended up spending the entirety of my epic race weekend in a self-induced coma. During those final weeks leading up to state, I had slowly been developing Hyponatremia, a condition where the concentration of sodium in my blood became dangerously low. Yep, you heard that right: sodium. 
As I became more stringent about eating well, this often unintentionally translated to my food being low in sodium. That large shift in my diet, combined with sweating out salt during hot summer practices, and constantly chugging water, all compounded to cause my levels to get so low. I didn't know any better.
Now I do know better, and I want to keep other young athletes from making the same mistakes.
"My journey of figuring out what nutrition strategies work best for me has been far from linear. Naturally, your journey will be full of the same highs and lows along the way, but I hope that if I can be an example of one thing, it's that they will all be worth it."

"Every athlete can benefit from this book! I wish I had been able to read it when I as younger, but I came away with so many helpful tips I will use moving forward. Entertaining and informational, a great read!"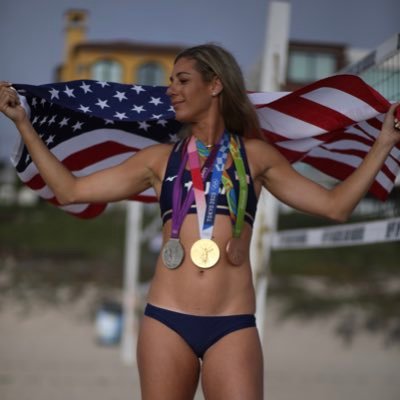 "The Players' Plate is an insightful book filled with relatable stories to inspire young athletes to fuel their minds and bodies with nourishing and delicious food."
"The Players' Plate will give athletes an opportunity to make smart decisions about what they put in their body to increase longevity, mental & physical health and overall reach their athletic goals."
Get the First Chapter,
Free.
Through personal anecdotes from Olympic medalists, World Series and Ironman champions, registered dieticians and others, you will learn fundamental sports nutrition lessons—including those that extend beyond one's physical plate.
Grab a free chapter below!